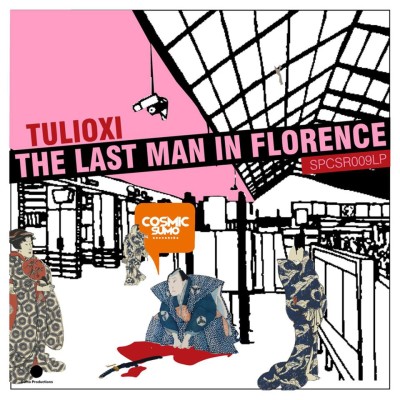 TULIOXI – THE LAST MAN IN FLORENCE
SPCSR009LP – COSMIC SUMO RECORDINGS
Tulioxi comes back home, and he does it in a very sparkling way.
After a little break has landed home with a new release for his own "Cosmic Sumo". And it's a full-length album.
The subgenre coverage is pratically full, with a very large use of styles and sounds, from the little funny experiment in "We are not Computers" to the Sixties influences of "Spacebongo" passing through IndieDisco and Deep house.
These 10 pieces are pure class and brilliant composition skills
The album ends with a live recording of a performance made by synths. sequencers and drum machines played and conducted in real time. This is a good example of Tulioxi's skills as performer and musician who is not thinking just "in the computer box" but he still have an organic approach to EDM, something frankly normal 10 or 15 years ago, but something not so common nowadays.
TO BUY CLICK ON THE PICTURE , TO LISTEN LOOK AT DOWN…
https://soundcloud.com/tulioxi/sets/spcsr-tulioxi-the-last-man-in#play