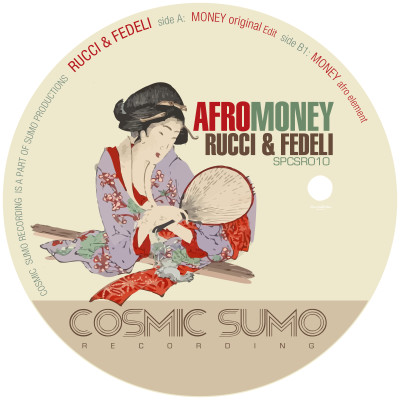 RUCCI & FEDELI_ MONEY
SPCSR010
Rucci & Fedeli are back with a new single.
After one year from the most successful release of Cosmic Sumo Recordings, the guys are trying to give us a new classic…
As you can hear, here at Cosmic Sumo no one wants to sound the same, and every artist of the rooster is encouraged to feel free to evolve and to change style, this release is a perfect example of the label's attitude, in fact Rucci & Fedeli brings to us a completely different sound from their previous "Space IceCream" single. this time the groove is Funky and percussive, fat and sly…
Good trip.