RUCCI & FEDELI ON BEATPORT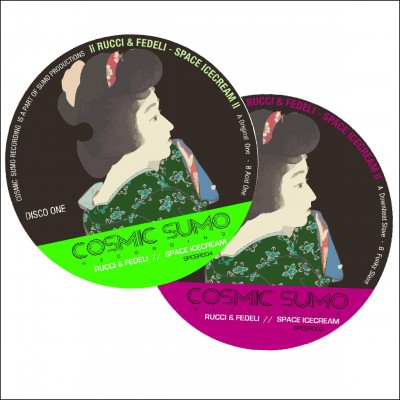 The new release of Cosmic Sumo Recording, As our habit, a disco revenge strictly at 110 bpm is now available on beatport. This release consists of 4 different tracks of the same song: Space Icecream, divided into 2 different releases, DiscoOne & DiscoSlave. Just for your pleasure.
click on the picture for a direct link with beatport and also don't miss to check the new video adventure!!!